Improve your kid's life (Therefore  yours, too)
Our Kids Brazilian Jiu Jitsu program is specially designed for kids between the ages of 5-12 years old. Our program focuses on teaching your kids the fundamentals of Brazilian Jiu Jitsu in a safe and fun environment. Our experienced instructors are dedicated to helping your child improve their overall health and fitness, develop coordination, balance, and flexibility while instilling important life skills such as discipline, focus, confidence, and self-defense. In short, your kid will receive an incredible martial arts, fitness, and character building experience that will improve every aspect of their life.

Get into great shape & improve functional fitness for all sports
Build self-confidence
Improve respect, discipline, and self-control
Enhance focus and attention span
Prevent bullying
Meet other great kids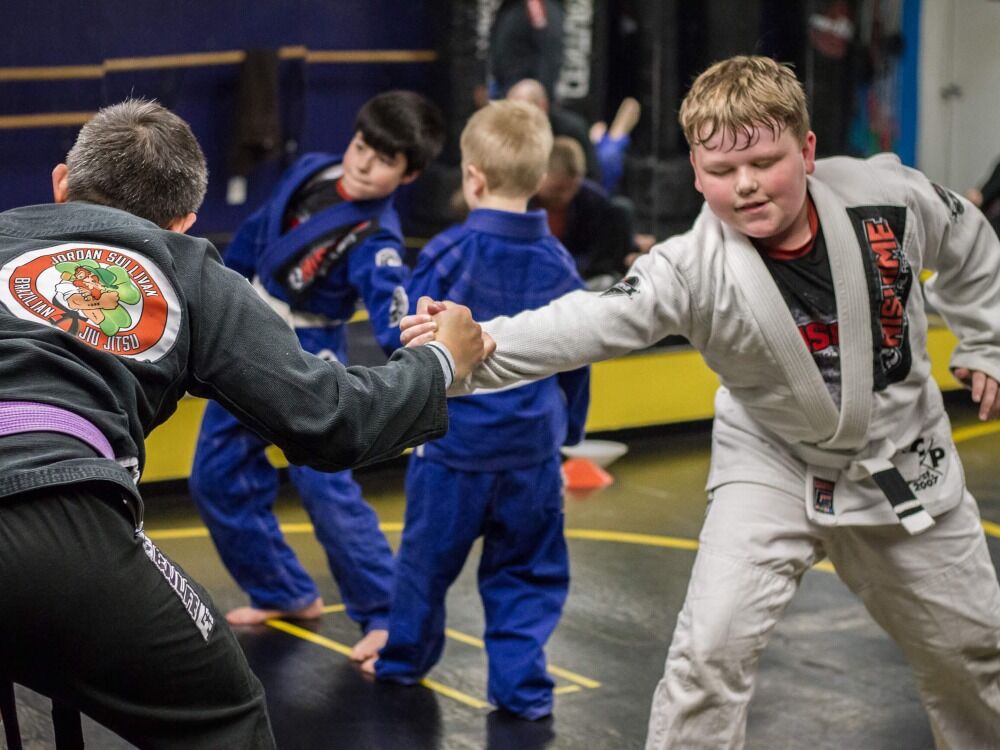 Our Kids Brazilian Jiu Jitsu program includes both Gi and Nogi classes.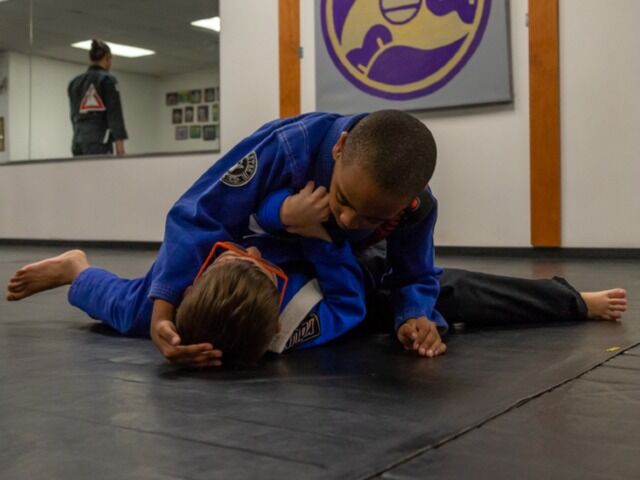 Gi classes
In these classes, you wear a traditional gi or kimono for practice which forces you to be more technical in executing moves because it is harder to simply slip out of a position. We cover all aspects of jiu jitsu, and students are grouped together based on age and skill in order to accommodate all age and experience levels. 
Nogi classes
These classes are conducted without the traditional gi (uniform) and are designed to help students apply the principles of jiu jitsu if there is no material (like a gi or regular street clothing) to grab. At advanced levels, nogi classes are great for students wanting to expand their knowledge of leg locks or improve their mixed martial arts skillset.
Brazilian Jiu Jitsu is the martial art used in bully prevention programs that have been praised by Oprah, CNN, and parents worldwide due to its effectiveness, ability to deter bullies, focus on control rather than "hitting back", and it's physical and character development features.
FREE TRIAL!
Come try martial arts and us out --- on us. No cost nor obligation. We'll provide everything you need.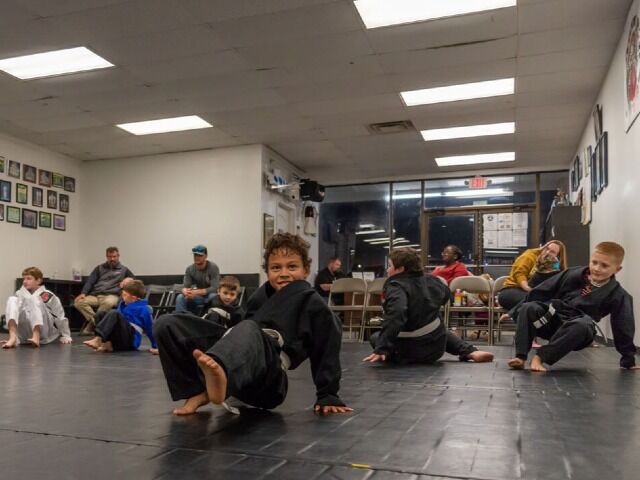 We understand the importance of providing a safe and nurturing environment for your child's physical and mental development. Our Kids Brazilian Jiu Jitsu classes are structured to cater to your child's needs and abilities, allowing them to progress at their own pace. Whether your kid just wants a fun way to improve fitness and self confidence, learn how to protect themselves, or they want to make Brazilian Jiu Jitsu a sport for competition purposes, our program and instruction flexes to accommodate.
Fitness & Coordination
Brazilian Jiu Jitsu incorporates a wide variety of motions and movements that are useful not only in everyday life but for all other sports.  Our program is specifically designed to help your child develop functional strength, coordination, motor skills, mobility, and body awareness through a variety of motions and movements.
Through regular practice of Brazilian Jiu Jitsu, your child will naturally develop better coordination, balance, and agility, which can improve their performance in other physical activities. They will also gain functional strength, which can help them with everyday tasks such as carrying heavy bags or climbing stairs.
In addition, Brazilian Jiu Jitsu can help your child develop better motor skills, which can enhance their ability to perform complex movements with precision and accuracy, and improving body awareness can help them understand their own physical limitations and abilities.
End Bullying
We teach both verbal response methods and non-violent self-defence techniques so that your kid will gain the self-confidence to diffuse confrontations before they escalate and the skills to protect themselves, if attacked.
Bullying is a serious social issue and epidemic in schools today, and it has ripple effects throughout our communities.
280,000 kids are physically attacked each month
Every 7 minutes a kid is bullied on a playground in the US
Every year, 3 million children miss school due to bullying
70% of students believe schools respond poorly to bullying and that adult help is infrequent
Don't let your child be a victim – give them the power to end bullying today!
were physically attacked last year
missed school due to bullying last year
fear harrassment in the bathroom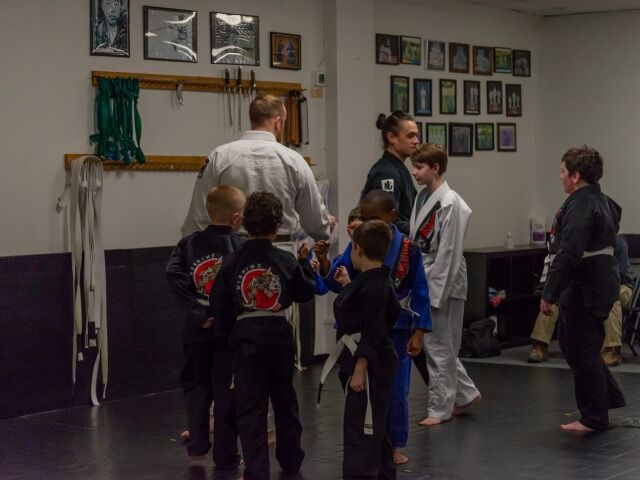 Personal Growth
Brazilian Jiu Jitsu is more than just a physical activity – it's a vehicle for personal growth and development. Through the regular practice of Brazilian Jiu Jitsu, your child will …
Develop self-discipline, commitment, and perseverance, which are essential skills that they can apply to all areas of their life. 
Improve focus and concentration which can help them ignore distractions and fully immerse themselves in activities such as school, sports, or hobbies. We believe that these skills are crucial for success both on and off the mat. 
Understand the value of patience and persistence, which can help your child achieve their goals and overcome obstacles.
Know that when they are healthy and fit, they feel better about themselves, which can improve their self-esteem and overall well-being.
As part of our commitment to personal growth and character development, our program includes specific conversations and activities that focus on topics such as responsibility, health, citizenship, and caring. These discussions are designed to reinforce the importance of improving the whole person and not just their physical abilities.